Frequently Asked Questions
WHAT DO I NEED TO USE THE APP?
---
You need:
1. Personal Gmail or G Suite(formerly Google Apps) account
2. Internet Browser (ie. Google Chrome, Internet Explorer, Safari, Firefox)
3. Android and iOS based devices (i.e Android phone, iPhone, iPad, iPod Touch) or Laser Barcode Scanner, QR code Scanner
4. Barcode reader app must be installed for Android/iOS devices: NBS Scanner for Android/iOS or Zxing Barcode for Android

---
I TRIED TO LOGIN NBS AND IT ASKS ME TO GRANT ACCESS OF MY GOOGLE SERVICES. I'M AFRAID OF SHARING MY DATA.
---
- When you grant data access to NBS, then NBS has API access to specific data like your Google account and Google Drive/Docs. NBS is able to view and utilize that data, but is not able to store any of your data. NBS just leverages your Google Drive and Google Docs. All of your data is safely saved in Google Cloud Platform.
- NBS operates on top of Google Sheet using Google App Engine which boasts SSAE 16 Type II & ISAE 3402 Type II security. - Netkiller Barcode Scanner is 100% synced with Google Drive, and operates on top of the Google App Engine which provides a SSAE 16 Type II & ISAE 3402 Type II security.
- Your inventory data created in NBS are saved in your Google Sheet, and your data is never saved on NBS server end.
---
WHAT BARCODE FORMATS DOES THE APP READ?
---
Please refer to the user guide below:
https://www.bc-scanner.netkiller.com/mobile-scan-app-install
---
NBS SCAN/SUBMIT NOT WORKING PROPERLY TODAY. IT WAS WORKING FINE EARLIER.
---
Please check the following. 1. Do you have multiple account login in your browser? If so, log out, delete cookie/caches and relogin.
2. Is there a symbol in the form field title? (For example,?, #, -,!) In this case, submission errors can occur. Remove the symbols via form editing. 3. If there is an error in Google Sheet, it may not be synchronized properly. If the name of the first row of the form field title is not the title of the form, or if the order of the form field and the column order of the sheet are different, or if another column is added between the columns Invalid data on a cell, such as double lines or blank space on non-item rows.
* Note: Google Sheet can be removed using duplicate / space removal: https://gsuiteupdates.googleblog.com/2019/05/new-sheets-features-may.html 4. Create another NBS Form and see if the issue is reproducible. 5. It could be due to internet connection. Also, it can be affected if google sheet has invalid values such as space in cells. In this case, please check Revision history of the sheet and remove invalid data or revert to previous version of the sheet. If the issue still persists despite the above, please back up your sheet by making a copy and contact our NBS support at support@netkiller.com ask for 'reset' so you can start over.
---
I HAVE CLICKED SCAN BUTTON, BUT NOTHING HAPPENS
---
Please make sure that you have installed a mobile scan app. Refer to this guide to check mobile scanner app: https://www.bc-scanner.netkiller.com/mobile-scan-app-install

And then you may clear cookie/caches on your browser and retry with below link. In the main page of app, click 'scan' button within the mobile web browser.

https://bc-scanner.appspot.com/oauth2login
(short url: https://goo.gl/ezPoGm)
---
I WANT TO GENERATE BARCODE LABELS. IS THAT POSSIBLE WITH NBS?
---
Please note that NBS is not a barcode generator. NBS is asset management app with barcode scanning capabilities.

However, you can utilize Google Sheet's barcode generating feature with NBS app and here's how:

First, open the google sheet, enter barcode numbers on first column and enter formula ="*"&barcodecolumn&"*"

For example, if the value on A2 is 12345, then enter ="*"&A2&"*" on B2

Choose 'font' (default Arial) on horizontal navigation bar and click 'More fonts' under drop-down menu.

In the Fonts search pop-up, enter 'barcode' and you can see the types of barcode fonts offered by Google Sheets. Choose 'Libre Barcode 39'. Now, return to the sheet, select B2 and and choose above font. You will notice that the formula will be changed as barcode format 39.

Now just print this sheet, cut the labels and use the app to scan codes.

---
HISTORY TAB IN GOOGLE SHEET IS SHOWING THE WRONG TIME, (UTC TIMEZONE). HOW DO I CHANGE IT SO THAT IT SHOWS THE CORRECT TIME OF MY LOCATION?
---
History tab in NBS sheet is designed to show GMT timezone only, so if users are from different timezones, it always shows GMT timezone.
---
A POP UP SHOWS THAT I'M NO LONGER SYNED WITH SHEETS AND I NEED TO RESET. PLEASE RESET ACCOUNT.
---
No need to reset any more. You can just edit the form.

https://www.bc-scanner.netkiller.com/edit-form

If you have deleted google sheet, you can recover from your trash in google drive. If the issue persists, please contact support at support@netkiller.com and we will reset the account.
---
CAN I USE NBS ON MULTIPLE DEVICES WITH SAME GOOGLE ACCOUNT?
---
Yes, you can use NBS with as many devices you want. For example, you can use NBS with your android phone, iphone, ipads and desktop computer with a connected laser scanner.
---
DOES THE NBS APP SUPPORT MULTIPLE FORMS AND SHEETS?
---
Yes. By purchasing the PRO version, you will be able to manage minimum 10 forms. For the free version, however, only upto two form can be managed. If you are PRO plan user but cannot add forms, please contact our support team and we'll make an adjustment.
---
I CANNOT DELETE THE FORM
---
1. Please refer to the following guide for how to delete the form: https://www.bc-scanner.netkiller.com/multi-form 2. If it does not delete properly, it may not be deleted if there is no sheet associated with the form. For example, if you have a form called "ABC Inventory Project", a sheet tab with the same name must also exist. If you do not have this sheet tab at all, temporarily create a tab named "ABC Inventory Project" and delete the form. If the issue still occurs despite the above, please contact NBS support at support@netkiller.com
---
I HAVE BOTH PERSONAL GMAIL AND GOOGLE G SUITE EMAIL. WHICH EMAIL ACCOUNT IS BEST FOR THE APP?
---
NBS for G Suite has a few advantages, such as;

(1) You can manage accessible users to the app.
(2) Centrally manage assets with single spreadsheet for multiple users

Your G Suite super admin requires to install the app on your G Suite domain. If you want to use the app with multiple users, it's best to choose G Suite accounts as the app log each users activities. NBS for personal gmail:

If you don't need above features but just want a single person utilize the app, the easiest way is to create a personal gmail for your project(ie. yourproject@gmail.com) and share credentials with folks who need to use. NBS works with multiple devices simultaneously.
---
HOW TO UNINSTALL/REINSTALL THE APP?
---
*[REFUND POLICY] NBS PRO is non-refundable. If you want to cancel PRO and stop payment, you can cancel in your paypal profile and stop an automated payment to prevent auto-charge upon next renewal.

If you have signed in as Google account, you can go to Apps connected to your account page and remove the app. If you have installed the App via G Suite Marketplace, you can uninstall the app in G Suite Admin console. You can always visit the NBS website to reinstall the app. You may need to clear cookie/caches and relogin with https://bc-scanner.appspot.com/oauth2login link afterwards.
---
I ALREADY HAVE A MASTER SHEET. CAN I USE MY SHEET WITH NBS APP?
---
When you setup NBS, it creates NBS Spreadsheet in Google Drive to sync with the app. Therefore, you can copy and paste existing data over to the NBS sheet or utilize Google Sheet formula such as IMPORTRANGE. To learn more about IMPORTRANGE and use cases, click here. Also, there are many ways to make the most of google sheets with NBS. Please watch this video for some of examples: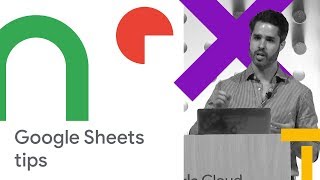 ---
WHEN I TRY TO ACCESS, I GET THIS MESSAGE 'YOU ARE NOT AUTHORISED TO INSTALL THIS APP, PLEASE CONTACT YOUR DOMAIN ADMIN."
---
- If you are G Suite(formerly Google Apps user), you need to install the app through G Suite Marketplace. Your G Suite Super Admin can install the app and can assign you to access the app.
- If you are G Suite Super Admin and have installed the app but you get this message, go to google apps admin console > Security > API reference > Enable API access.
---
I HAVE PURCHASED NBS PRO BUT THE ACCOUNT IS NOT UPGRADE. I HAVE RECEIVED AN EMAIL STATING THAT MY ACCOUNT HAS BEEN UPGRADED WITH 10,000 QUOTA, BUT WHY DO I STILL SEE THE SHOPPING CART?
---
Once you purchase to PRO and received a confirmation email from a sales representative, you might need to delete all cache/cookies and re-login. Click the url below to re-login.

https://bc-scanner.appspot.com/oauth2login
(short url: https://goo.gl/ezPoGm)

Also, the shopping cart on your NBS app is also supposed to show on PRO plan, so you may disregard this icon. If you have any other question or issue, please contact our support.
---
[BUNDLE PROMO] I HAVE G SUITE AND I WANT TO BUY PRO. CAN I GET A DISCOUNT?
---
You may can take advantage of the G Suite bundle promotion. You can transfer your current G Suite billing to Netkiller and get NBS Pro FREE as long as you maintain Netkiller as your G Suite service provider. Netkiller is a Google G Suite Partner and also a developer of NBS app. Q1. What is this bundle offer exactly?
We provide NBS PRO Free for all of your G Suite users. For example, if you have 100 G Suite Basic users, you will get 100 NBS PRO licenses free.
Q2. How does my billing change when I switch my G Suite to Netkiller?
If you are on the Annual Plan (Monthly Payment) or Monthly payment to Google, you will receive a bill from Netkiller starting the next month. You pay Google until you have switched to Netkiller. You pay the same amount of money that you have been paying Google. There's no fee increases or whatsoever. Also, you get NBS Pro free as long as you choose Netkiller as your G Suite service provider.
Q3. What happens to my user settings, domain aliases, email preferences, and other G Suite settings when I transfer my accounts to Netkiller? Nothing. Only billing changes to Netkiller.
Q4. What happens to Google G Suite Support? I have to contact Netkiller for support instead? No changes. You can continue to contact Google G Suite Support. Additionally, for a faster response, you may also contact Netkiller Support without any additional fee.
Q5. How does it works? How do I change my G Suite billing to Netkiller? - Go to the Retrieve Transfer Token page. - Sign in with your domain administrator username and password. - The page automatically generates a token. - Copy the token's alphanumeric code and send it to Netkiller Support with your NBS user info. - Netkiller will update G Suite billing, upgrade NBS PRO on your G Suite domain and send you an invoice onward. You can pay by credit card/check/bank wire-transfer or even via bitcoin.
Please note that this promotion is subject to certain terms and conditions. For more information and questions, please contact Netkiller Support at support@netkiller.com
---
---